JC Precision Engineering earns 70% of its turnover from producing a range of components for racing go-carts. The business has grown progressively from the race track participation of the Munday family, led by father Vincent who set up the firm 36 years ago, and is now run on a day-to-day basis by his two sons Dan and Chris.
Production at the Market Overton factory in Rutland is steeped in CNC machining centres and fixed-head lathes for turning, into which around £1 million has been invested over the last five years, usually at a rate of one machine a year. However, around the family table, discussions have often broached the subject that perhaps the company should invest in CNC sliding-head technology for producing smaller precision parts.
"We used MACH 2016 as the final decider and ordered the Citizen Cincom L32-VIII with removable guide bush, which was installed in July 2016," says director Dan Munday. "Almost immediately we wondered why we had debated so long. Indeed, such has been the success of the machine that we are now planning for a second because we are becoming increasingly concerned we could run out of capacity."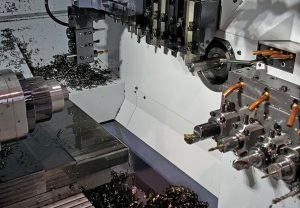 Since July, apart from more effectively switching work from other machines, the firm has won new contracts that it could never have dreamed of fulfilling before. The directors have already noted how not only profitability has increased, but also throughput, with cycles being clocked two-thirds faster than before. For example one part taking more than 50 seconds on a fixed-head machine is now produced in
just 17 seconds.
However, most important to the company is that lead times are being decimated against previous methods, which involved separate fixed-head turning and often further milling and drilling set-ups, as well as manual finishing. Indeed, benefits are also being accrued from the ability to achieve total consistency, enabling 'through-the-night' running and the maintenance of tolerances as tight as 10 µm when needed.
As a result, previous production methods involving four or five set ups have been reduced to one, including in-cycle deburring. Batches as small as 20 have proven to be economical, especially when planned alongside other work, with the machine already either set with or without the guide bush in place or having no need for a bar change. This economic capability for small quantities has also encouraged design input for certain key customers, as well as development and providing a prototype service.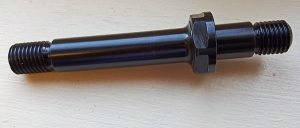 In ordering the Cincom L32-VIII, the company elected to specify the detachable guide bush.
"We have considerable demands for special sizes of short length parts, such as spacers and even washers, where we can save on bar end material," says Munday. "It takes less than 30 minutes to change over to a guide bush when needed."
One of the concerns holding back the venture into CNC sliding-head technology was the different approach to the application when compared with more traditional CNC turning.
"We had excellent support from Citizen, which quickly convinced us how our worries were totally unfounded," says Munday. "What makes things easier is the Cincom control software, plus Citizen's AlKart CNC wizard programming aid, which certainly helped us to get up to speed very quickly."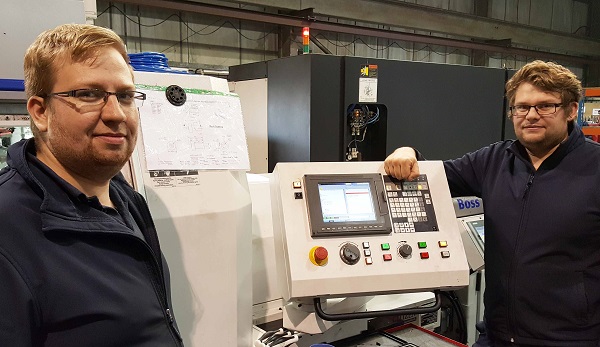 He describes how the company is running a range of parts in materials such as EN24, 316 stainless steel, plastics, aluminium and brass. These include special bolts and pins, master cylinder brake pistons, brass fuel fittings and stub axles. Indeed, a further point of disbelief in the capability of sliding-head machining has also been dispelled in producing the stub axle from 31 mm diameter EN8. In a single cut of 7 mm, the part was taken down to 17 mm diameter and held to a 0.025 mm tolerance. The part was then threaded each end from the main and sub-spindle and, within the cycle, a hexagon was milled adjacent to a flange.
JC Precision Engineering, which employs 15 people, acquired its premises in 2000 with a floor area of 1000 sq m – the company is currently planning to add another building on the site. This will enable the firm to meet future demands and install a second Citizen, helping to increase turnover from the current £1 million.
"The whole business has always maintained a steady growth, and with the input into design, development and prototype activities, although this takes up valuable production time, it is paying massive dividends in customer loyalty and a longer term order book."
The Cincom L32-VIII has five axes with a 40 tool capacity of which 15 can be driven. A maximum speed of 8000 rpm is available on the 7.5 kW main and 3.7 kW sub-spindle. Driven tools are powered by a 1 kW, 6000 rpm motor. Of major importance, which is proving to be a key factor in the firm's applications, is the ease of removal or replacement of the guide bush assembly from the main spindle to accommodate the machining of greater numbers of shorter parts from a bar.
For further information
www.citizenmachinery.co.uk